The Bucket Fillers Team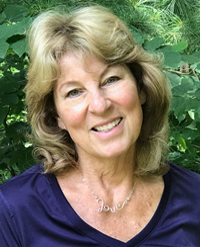 Peggy Johncox
Author and Presenter
Peggy Johncox is a popular and enthusiastic presenter of the bucketfilling message. Since 2007, she has entertained and engaged thousands of children and adults with her approachable style and heartwarming personality. She is adept with all ages and has given hundreds of school assemblies and teacher workshops, as well as seminars to various organizations and businesses throughout the United States.
Peggy brings over 30 years of K-8 public education teaching experience to the Bucket Fillers Team. In Michigan, she has taught in the Fowlerville, Howell and Southgate school districts, as well as in Title I classrooms and Indian Reservations in Arizona and New Mexico. In 2001, Peggy was awarded "Teacher of the Year" for Fowlerville Community Schools in Michigan.
In 2010, Peggy wrote and published her first picture book, Halle and Tiger with their Bucketfilling Family (preK - Grade 5). Peggy's book uses her dog, Halle, and her adopted cat, Tiger, to teach the importance of a bucketfilling family, including pets. Peggy's book is available through our Bucket Fillers Shop.

Peggy resides in Howell, Michigan with her bucketfilling husband of over 50 years, Gary. They have three married children and nine grandchildren.


Reviews:

"Peggy - I wanted to thank you for the wonderful job you did. So many students and staff have been talking about how amazing it was. I am even hearing students saying "Thank you for filling my bucket!" I am so excited to think how much this can help our school. Thank you again for all you did in short amount of time!"

"Your presentation to our students, as well as the staff session, was met with the highest of praise. Thank you for such a wonderful experience!"