Author Carol McCloud hit the open road this summer. From May 15 to July 27, she went on a ten-week journey across the U.S. on a "Happiness Book Tour." Carol taught people of all ages about the happiness rules of bucket filling and how more kindness leads to happiness. She gave away so many bucketfilling books and swag to everyone she met!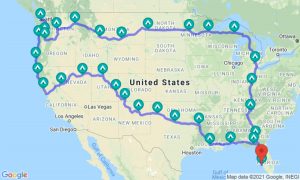 ---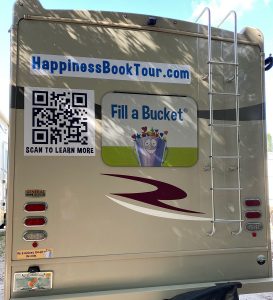 Tour Contest
As the Happiness Book Tour RV made its way across the U.S., we had so many bucket fillers participate in our giveaway! Check out our social media to see all the great pictures and updates from the tour!







Giveaway Winners:
Here is a list of all our giveaway winners. Be sure to email support@bucketfillers101.com if you haven't claimed your prize yet.
Week 1
Patricia H.
Sherron S.
Week 2
Donna B.
Beth C.
Week 3
Lou S.
Lisette C.
Week 4
Dotsy T.
Jill S.
Week 5
Charles R.
Tarah J.
Week 6
Andrea M.
Jenna H.
Week 7
Rachael T.
Todd M.
Week 8
Camille H.
Julie F.
Week 9
Jessica G.
Chelsea M.
Week 10
Janet F.
Ethel R.